Relevant Experience From Both Sides Of The Issue
Dennis Thomas worked for several years as a Representative for insurance companies at Workers' Compensation Hearings at various state offices. After becoming an attorney, Dennis decided to use this experience to fight for the rights of injured workers. Because our attorneys know both sides of the issues, they are uniquely prepared to handle California Workers' Compensation cases.
With over a quarter century of experience in the Workers' Compensation arena, Dennis Thomas knows what it takes to prepare a successful claim. Many cases are resolved via settlements, but our attorneys are prepared to go to trial to fight for our clients' benefits and rights.
I have been involved with Workers' Compensation cases since 1991. The first 5 years I worked for insurance companies. In 1996 I started working for injured workers. In 1997 I started the Law Offices of Dennis K. Thomas. Over the years I also worked for 2 other firms only representing injured workers and plaintiffs. In 2012, I left larger firms to start a boutique law office dedicated solely to assisting injured workers.

Since 2004 I have been a Certified Workers' Compensation Specialist by the California Board of Legal Specialization of the State Bar of California.

I am also a member of the California Applicants' Attorneys Association (CAAA) and am presently on the Board of Directors for CAAA. I am also the past Co-Chair of the Orange County Bar Association, Workers' Compensation Section for the years 2005 through 2007.
To arrange a free initial consultation with an experienced Workers' Compensation attorney, call us at 714-843-1110 or Contact us online.
Areas of Practice
75% Workers Compensation
100% Employment Injuries
Litigation Percentage
100% of Practice Devoted to Litigation 
Certified Legal Specialties
Workers' Compensation, State Bar of California-Legal Specialization, 2004
Bar Admissions
California, 1998
United States District Court, Central District Of CA - 2016
Education
Western State University College of Law, Fullerton, California
J.D.
Honors: American Jurisprudence 3 Classes
Ambassador College, Pasadena, California
B.S.
Major: Business Administration
Published Cases
OHIO NATIONAL LIFE INS. v. W.C.A.B. (COOK) (WD) (2006)
ICW Group/Explorer Insurance Company v. W.C.A.B (Ulloa) (WD), 70 Cal.Comp.Cases 1176 2005 Cal.Wrk. Comp. LEXIS 2 (2005)
Brad Gifford v. WCAB, 64 Cal.Comp.Cases 962 1999 Cal.Wrk.Comp. LEXIS5542 (1999)
Classes/Seminars
Independent Medical Review, CAAA
Utilization Review & MTUs In California, CAAA
Presentations
2017 — CAAA 2017 HAWAII SEMINAR
Panelist - Finding & Proving your SIBTF case / SIBTF - Credit and Offset issues: What's the case worth / Successful Settlement Strategies for the Larger Case LC 4662(b) - Proving Permanent and Total disability
2016 — WorkCompCentral Comp Laude 2016
Pitching The Deal. Panelist discussion on resolving high-loss cases.
2016 — PHPA PLAYER REPRESENTATIVES MEETING
Senior Advisor to the National Football League Players Association (NFLPA), Richard Berthelsen moderated a panel of PHPA Workers' Compensation Attorneys including Jim Aven, Ben Boscolo, Gerry Herz, Dennis Thomas, and Bert Villarini, as well as NFLPA General CounselTom DePaso and NFLPA Associate Counsel Ned Ehrlich. Panel members helped educate all players about the Workers' Compensation process for professional athletes and the importance of reporting and documenting injuries when they occur.
2015 — CAAA JANUARY CONVENTION
Obtaining a Medical Evaluation for an Injured Worker...Post SB 863
Speaker at the semi-annual CAAA Convention regarding how the recent legislative changes in SB863 effect a Workers' Compensation attorney's practice with qualified medical examinations (AME, PQME, or QME) and other medical-legal issues.
2014 — CAAA Annual Convention
UR / IMR UPDATE - Moderated a panel of speakers at the summer CAAA Convention regarding how the recent legal changes and requirements effect injured workers in our efforts to obtain medical treatment for injured workers. The topics included how to limit the treatment denials issued by utilization review (UR) and independent medical review (IMR)
2014 — ASSOCIATION OF WORKERS' COMPENSATION PROFESSIONALS
Panelist for the Southern California Section. The AWCP is a large group of Workers' Compensation professionals including Claims Managers, Claims Examiners, Attorneys, Nurses, Risk Managers, and Human Resources Managers.
2014 — LAWWORM SEMINARS, LONG BEACH, CALIFORNIA
Panelist for a midyear Case Law Review—Dealing with Dubon. The Dubon case was an important decision from the trial level to the District Court of Appeal ruling on injured workers' rights within the Utilization Review and Expedited Hearings processes.
2013 — CALIFORNIA WORKERS' COMPENSATION & RISK CONFERENCE
Panelist for the legal workshop for Attorneys and Claims Examiners.
2011 — CALIFORNIA STATE BAR MCLE CONVENTION
Panelist discussing how to obtain medical treatment for injured workers within the Medical Treatment Utilization Schedule. Panelist with William McCormick, partner at Wall, McCormick, Baroldi & Dugan, a law firm providing Workers' Compensation defense for employers, third-party administrators and insurance companies.
MEMBERSHIPS
PROFESSIONAL HOCKEY PLAYERS' ASSOCIATION (PHPA)
The Professional Hockey Players' Association is the certified, US National Labor Relations Board collective bargaining representative for all professional hockey players within the American Hockey League (AHL) and ECHL. As the only minor league Players' Association within a major league sport, the PHPA is one of the largest Players' Associations within the professional sports industry, boasting approximately 1,600 Members situated across 58 teams throughout North America.
Member since 2004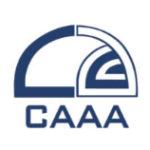 CALIFORNIA APPLICANT'S ATTORNEYS ASSOCATION (CAAA)
BOARD OF DIRECTORS
(2003 TO 2009 and 2010 to present)
CHAPTER PRESIDENT FOR ORANGE COUNTY CHAPTER
FORMERLY, VICE PRESIDENT, SECRETARY & TREASURER
2003-2012
Member since 2000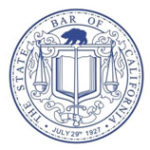 CALIFORNIA STATE BAR ASSOCIATION
CERTIFIED SPECIALIST, WORKERS' COMPENSATION LAW
STATE BAR OF CALIFORNIA, BOARD OF LEGAL SPECIALIZATION
(2004 TO PRESENT)
Member since 1998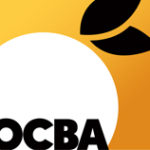 ORANGE COUNTY BAR ASSOCIATION
CO-CHAIRMAN, WORKERS' COMPENSATION SECTION (2005, 2006, & 2007)
Member since 2003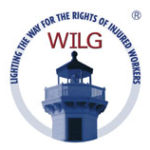 WORK INJURY LAW & ADVOCACY GROUP (WILG)
WILG is the national non-profit membership organization dedicated to representing the interests of millions of workers and their families who, each year, suffer the consequences of work-related injuries or occupational illnesses and who need expert legal assistance to obtain medical care and other relief under workers' compensation programs. WILG is a network of like-minded advocates for workers' rights, sharing information and knowledge, a sense of commitment and kinship, and networking to help each other and our clients.
Member since 2012
SPORTS LAWYERS ASSOCIATION (SLA)
The Sports Lawyers Association (SLA) is a non-profit, international, professional organization whose common goal is the understanding, advancement and ethical practice of sports law. There are over 1,000 current members: practicing lawyers, law educators, law students, and other professionals with an interest in law relating to professional and amateur sports.
Member since 2016